What's in a name? Who does what?
Posted on: 22/08/18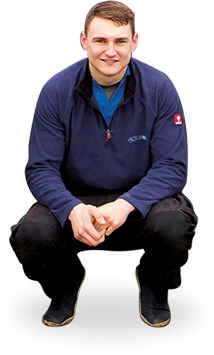 A customer asked me the other day whether they needed a plumber or a gas engineer, so I thought I'd clarify who does what!
Because we have a team of plumbers, engineers and fitters there's nothing we can't do when it comes to plumbing and heating. Between us, we're qualified in all of it, from fitting a new tap to installing a new central heating system or a bathroom re-fit.
However, here's an overview of who does what….
PLUMBER:  Qualified to work on hot and cold-water feed pipework, soil and waste pipes and bathrooms, installing shower pumps, taps and sometimes bathroom sanitary ware.  They're NOT gas registered or qualified to work on anything to do with your gas supply.
PLUMBING & HEATING ENGINEER:  They do the plumbing work, installing heating systems and if qualified, undertake gas work, but do check, they MUST be qualified (with up to date qualifications!) to work with gas.
GAS ENGINEER: A Gas Heating Engineer DOES any work that's connected with the gas supply, might be; boiler, gas appliances, pumps, gas pipework or mending any gas services.  We ensure our gas engineers renew their qualifications every 5 years, with a different qualification for LPG supply.
BATHROOM FITTER: Does what it says on the tin! They fit bathrooms (or cloakrooms or shower rooms!)
If you want someone reliable to work on any aspect of plumbing, heating, installation or re-fit just give our friendly team a call on 01590 671875.
Categorised in: Latest News